Scalable and very compact Continuous-Processing-SUB system's
The CellCore™ concept support mammalian cells at Continuous-Processing cultivation at constant high cell density under steady state conditions. CellCore provides integrated pump technologies insuring specialized dynamic flow through a parallel array of porous envelopes. The cells are maintained in a proprietary porous matrix / scaffolding in the envelopes. Properties of the scaffolding, such as fiber diameter, porosity and pore size, are specified to fit individual culture formats with some applications supporting densities beyond 150 million cells/ml.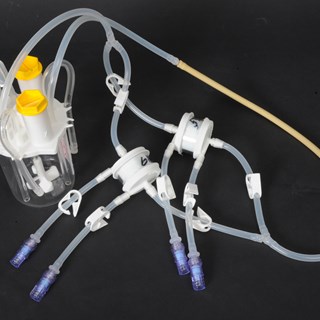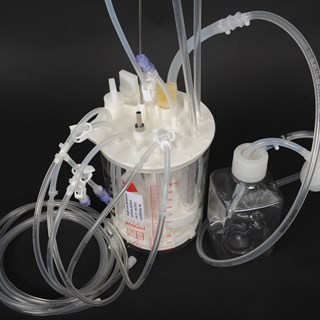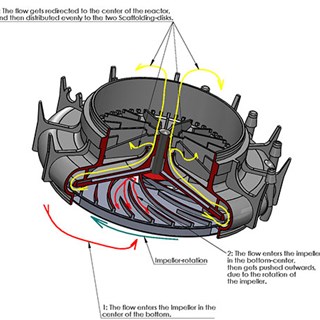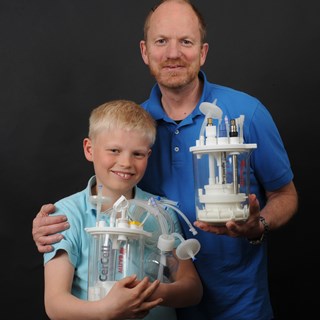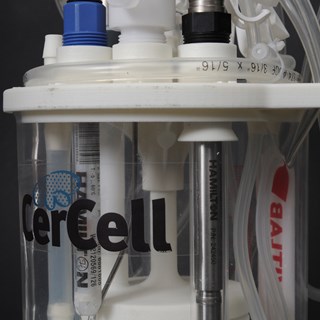 Features for CellCore concept:
Suspension as well as adherent cells, immobilized in the cell retention cavities with an average of 0,05 nano liter per cell per day media exchange rate
Operates under steady-state conditions for weeks or months with continues expression or proliferation of product

The fixed packed-bed system eliminates gradients in primary and secondary metabolite 

Selectable details and scalable in a 1:15.000 platform – lab scale over pilot scale to production scale – all desk-top size
All pre-assembled, pre-packed, single-use and ready for easy use.

Take one step deeper into each of the variants.